Why Virginia's "One Free Bite" Rule Could Mean No Recovery For Virginia Dog Bite Victims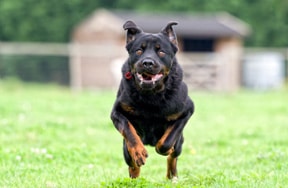 If you've been bitten by a dog in Virginia, get ready for a fight with the insurance company. Contrary to what most people think, just because you've been attacked by a dog does not mean that you are entitled to have your medical bills reimbursed by the dog's owner. Virginia's dog bite laws are heavily stacked against the injured party. In many circumstances, even if you did absolutely nothing wrong and the dog simply ran up and bit you, you might not be entitled to a single dime from the dog's owner.
This is because Virginia requires that the injured person prove one of two things in order to recover money for their medical bills, pain, or scars. You either have to prove that the owner was violating the law by letting his dog run free or that the owner knew that the dog was dangerous.
This is simple enough if you are fortunate enough to live in a city or county that recognizes the dangers that dogs pose and has enacted a "leash law." But the fact is that some localities do not have any law on the books that requires an owner to keep his dog on a leash when he's outside his own backyard.
If you live in an area without a "leash law," the burden is on you to show that the dog has either bitten or attacked someone before and that the dog's owner knew about it. The rule of thumb is that every dog gets one free bite before his owner can be held liable for the injuries he caused.
If you or your child has been bitten by a dog and you're looking for a lawyer to investigate whether liability exists and what sort of insurance might provide you with some coverage for your medical bills, call the Virginia dog bite attorneys at David Marks Law.