We exclusively represent personal injury plaintiffs against insurance companies, negligent doctors and bad drivers. Fairfax attorney David Marks used to work for an insurance defense firm and now brings in insider's view to the practice of personal injury work, understanding how insurance adjusters evaluate your claim, how insurance lawyers defend your claim, and putting that knowledge to work for you.
If you've been injured in an auto or motorcycle accident, you probably have plenty of questions. We think you'll find a lot of the answers to those questions on this website. Whether you want to know who pays your medical bills after a car crash in Virginia, what documents the insurance company needs to process your injury claim, or you're just wondering what a Fairfax personal injury lawyer can do for you that you might not be able to do on your own.
If you'd like some more in depth answers, go ahead and order one of our books. We have written books in both English and Korean to help all Virginians better understand what they're up against when dealing with the insurance company after a car accident. For your free copy of the Korean Accident Book or Virginia Car Accident Claims click the links.
If there you've got questions that aren't answered in either place, or just need help with your case immediately, please feel free to contact us. Our staff is available to answer your questions in both English and Korean.
We practice in Virginia, Maryland and the District of Columbia. As trial lawyers, we appreciate that our office is less than 100 yards from the Fairfax County Courthouse.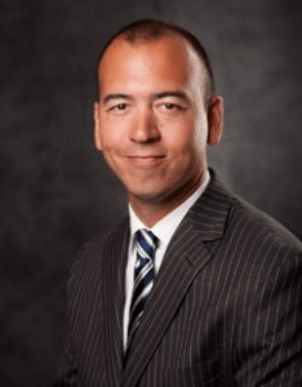 David Marks
David Lyndon Marks was born in Fairfax Hospital, grew up in Annandale and currently resides in Fairfax, Virginia. Mr. Marks attended Annandale High School before graduating from Mary Washington College in Fredericksburg, Virginia in 1994, with a Bachelor of Arts degree in Political Science. He then received his juris doctor in 1997 from the T.C. Williams School of Law of the University of Richmond in Richmond, Virginia. Mr. Marks founded his own firm in 2004 concentrating solely on Plaintiff's Personal Injury Law and Medical Malpractice.
Mr. Marks has been a member of the Virginia Bar since 1998, the District of Columbia Bar since 1999 and the Maryland Bar since 2004. He is admitted to practice in all Virginia State trial and appellate Courts, the U.S. District Court for the Eastern District of Virginia, the U.S. Court of Appeals for the Fourth Circuit, the Superior Court and Court of Appeals for the District of Columbia and the U.S. District Court of Maryland.
Mr. Marks has been elected and currently serves on the Bar Council for the Virginia State Bar and the Board of Governors for the Virginia Trial Lawyers Association.
Mr. Marks was very active in the Fairfax Bar Association (FBA), having been elected as President of the FBA for the 2014-2015 term. Mr. Marks served on the FBA Board of Directors since 2007. He began his service with the Young Lawyers Section of the Fairfax Bar Association since 2002 and served as President of the Young Lawyers Section and, as such, was an ex officio member of the Fairfax Bar Association Board of Directors for 2004 and 2005. Mr. Marks has been a member of the Pro Bono Advisory Committee of the Fairfax Bar Association from 2000 to 2007 and served as Co-Chairperson of the Committee from 2003 to 2006. In recognition of his efforts with the Fairfax Bar Association, Mr. Marks was honored to have received the FBA President's Award for Outstanding Services in 2005.
Mr. Marks has received an AV Preeminent Rating from Martindale-Hubbell, the highest possible rating in both legal ability and ethical standards. It is the pinnacle of professional excellence earned through a strenuous Peer Review Rating process.
Mr. Marks was given the honor of being elected in 2017 as a Fellow of the American Bar Foundation. The Fellows is an honorary organization of attorneys, judges, law faculty, and legal scholars whose public and private careers have demonstrated outstanding dedication to the welfare of their communities and to the highest principles of the legal profession. Membership in the Fellows is limited to one percent of lawyers licensed to practice in each jurisdiction. Members are nominated by their peers and elected by the Board of the American Bar Foundation.
Mr. Marks has been named as a "Superlawyer." Super Lawyers is a rating service of outstanding lawyers from more than 70 practice areas who have attained a high-degree of peer recognition and professional achievement. Super Lawyers selects the top 5% of attorneys in a state using a patented multiphase selection process involving peer nominations and evaluations, combined with independent research.
Read More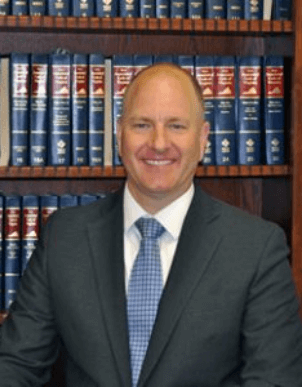 Erik Jurgensen
Upon admission to the Virginia Bar in 1998, Erik Jurgensen became an Assistant Commonwealth's Attorney (state prosecutor) for Fairfax County in the office of the legendary prosecutor Robert F. Horan. In that position, he was responsible for criminal and traffic prosecutions in the General District Court, the Juvenile Court and the Circuit Court, ranging from the most basic of traffic cases to jury trials involving complicated criminal litigation. In this role, he prosecuted DUI, Reckless Driving, Assault and Battery, and Drug Possession cases each and every day. There is little that Mr. Jurgensen has not seen, thus enabling him to help his clients negotiate the confusing maze of criminal / traffic court prosecution. He knows how prosecutors think and work.
Erik Jurgensen is a native of Northern Virginia. He grew up in Fairfax County, Virginia, and graduated from the St. Stephen's School in Alexandria. He was an NCAA athlete at UNC-Chapel Hill, earning a varsity letter as a member of the Tar Heel football team. He clerked on Capitol Hill in the office of Congressman Dan Lungren of California. He attended the T. C. Williams School of Law at the University of Richmond. In the summer of 1995, he studied law at Emmanuel College at the University of Cambridge, England.
Before joining the Law Offices of David L. Marks, Erik was a partner in the law firm of Albo & Oblon which later became May Law. His practice concentrates on criminal and traffic defense in all Virginia courts and the U.S. District Court for Eastern District of Virginia.
Read More