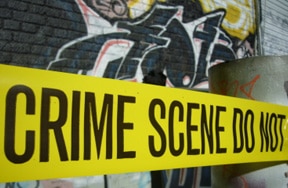 Losing a loved one because of someone else's negligence can be earth shattering. It leaves families with that feeling that they never got to say "goodbye." It can leave medical bills and funeral expenses. It leaves children without parents and parents without children. And it can leave a family looking for a new way to make ends meet.
If you find yourself in this position, you're probably experiencing a variety of feelings:
1. Lost
2. Unsure of where to look for support
3. Depressed
4. Angry and looking to hold someone responsible
We can help. The Virginia wrongful death attorneys at the David Mark's Law are on your side and ready to provide you with the answers to your questions and to try to give you some comfort in your time of need.
Calling an attorney was probably not the first thing that you thought about, but the passing of a loved one unexpectedly can be compounded by the frustrations of dealing with the insurance company. If the adjuster keeps calling and asking for more and more documentation, you may want to get a wrongful death lawyer involved. You can send us a confidential message in the contact box on the right or call us at (703) 385-1100.
Who Can Bring a Wrongful Death Case?
By Virginia law, only certain classes of people can receive proceeds from a wrongful death settlement or verdict.The order of beneficiaries includes:
1. surviving spouse;
2. children of the deceased;
3. children of a deceased child of the deceased;
4. parents of the deceased;
5. siblings of the deceased; and
6. a dependant relative living in the same household.
What Losses are Compensable?
Damages in a Virginia wrongful death case are limited to the following categories:
1. Sorrow, mental anguish, and solace, including:society, companionship, comfort, guidance, kindly offices and advice of the decedent;
2. Compensation for reasonably expected loss of (a) income of the decedent and (b) services, protection, care and assistance provided by the decedent;
3. Medical bills for the treatment received as a result of the injury prior to death;
4. Funeral expenses; and
5. Punitive damages may be recovered in Virginia in certain cases where there is willful or wanton conduct, or such recklessness as demonstrates a conscious disregard for the safety of others.
What type of wrongful death cases does your law firm handle?
We accept cases in Virginia, Maryland and Washington, D.C., where the death was caused by someone else's negligence. There can be a variety of causes of a wrongful death case, including:
1. Car accidents
2. Medical malpractice
3. Tractor-trailer crashes
4. Motorcycle crashes
We accept all of those cases and more. We know that a verdict or settlement will never bring your loved one back. But having a lawyer fight for you can provide you with some answers, a sense of justice and even closure.
To schedule your free initial consultation, please call us at (703) 385-1100.