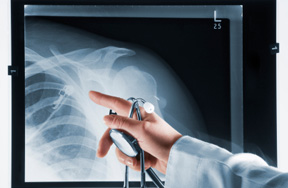 Careless doctors and nurses injure people every single day. Whether by failing to diagnose cancer, miscounting the number of sponges left inside a surgery patient or misreading an x-ray, one careless mistake by a doctor can impact a patient for the rest of their life.
Unfortunately, this gets lost in the rhetoric of the "tort reform." Doctors, lobbyists, and insurance companies are out there spreading the message that every medical malpractice plaintiff is a fraud who is filing a "junk lawsuit" based upon a "frivolous claim." Today's medical negligence victims are facing a tougher battle than ever.
But the numbers do not lie. A 1999 Institute of Medicine report concluded that medcial errors were responsible for 98,000 deaths each year. This figure was supported by a 2003 Journal of the American Medical Association study.
On top of that, an estimated 400,000 preventable drug-related injuries occur each year in hospitals.
If the healthcare industry would spend as much time, money, and effort concentrating on eliminating mistakes as they do on decrying plaintiff's claims, we would see a significant reduction in the number of errors.