Erik Jurgensen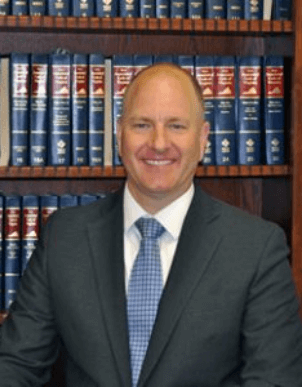 Upon admission to the Virginia Bar in 1998, Erik Jurgensen became an Assistant Commonwealth's Attorney (state prosecutor) for Fairfax County in the office of the legendary prosecutor Robert F. Horan. In that position, he was responsible for criminal and traffic prosecutions in the General District Court, the Juvenile Court and the Circuit Court, ranging from the most basic of traffic cases to jury trials involving complicated criminal litigation. In this role, he prosecuted DUI, Reckless Driving, Assault and Battery, and Drug Possession cases each and every day. There is little that Mr. Jurgensen has not seen, thus enabling him to help his clients negotiate the confusing maze of criminal / traffic court prosecution. He knows how prosecutors think and work.
Erik Jurgensen is a native of Northern Virginia. He grew up in Fairfax County, Virginia, and graduated from the St. Stephen's School in Alexandria. He was an NCAA athlete at UNC-Chapel Hill, earning a varsity letter as a member of the Tar Heel football team. He clerked on Capitol Hill in the office of Congressman Dan Lungren of California. He attended the T. C. Williams School of Law at the University of Richmond. In the summer of 1995, he studied law at Emmanuel College at the University of Cambridge, England.
Before joining the Law Offices of David L. Marks, Erik was a partner in the law firm of Albo & Oblon which later became May Law. His practice concentrates on criminal and traffic defense in all Virginia courts and the U.S. District Court for Eastern District of Virginia.